Giving Thanks to My Students
This is the time of year for reflecting on the things for which we are thankful. I am fortunate to have much to be grateful for, especially my loving family and good friends. This Thanksgiving, I'd like to express my gratitude to a group of people who are very special to me for their unwavering dedication to improving the world of healthcare. These are the wonderful students in the MBA in Healthcare Leadership, the program I oversee at SUNY Empire State University.
Our students come from all sectors of the healthcare industry. While most work in hospitals and other provider-organizations, like outpatient centers and medical practices, we also have students from insurance and medical supply companies as well as from regulatory and government agencies, law firms, and information technology corporations. This diversity allows them to learn from one another about different parts of this gigantic $4.5 trillion industry.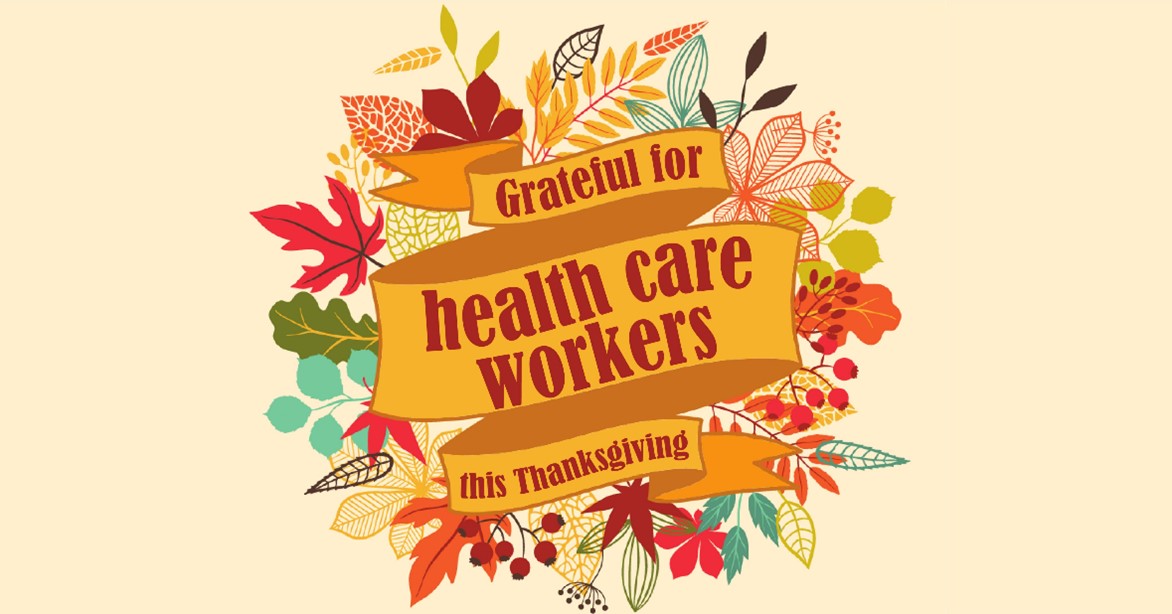 What they have in common, however, is far more important – a dedication to ease the burdens of illness by removing the barriers to quality care that far too many face, to bring state-of-the-art treatments and technologies to their organizations, and to make healthcare more affordable.
It is an honor for me to work closely with each student in the final capstone course, which is based on my area of expertise, strategic planning. Here, our students take what they have learned throughout their time in our program to create important plans for their organizations. These are not purely academic exercises, but actual projects they will seek to implement. I invite you to "meet" just a few of our recent graduates as I proudly share their exemplary work:
Michael, M.D. is an orthopedic surgeon affiliated with a Westchester, NY hospital. He proposed the development of a hospital-based orthopedic urgent care center. This would provide patients with convenient and highly specialized rapid treatment for fractures, sprains, dislocations, and sport injuries. This relatively new model would also lower healthcare costs and expand the hospital's market.

Lynda is the director of compliance and quality improvement in a large Long-Island based behavioral health facility. Her plan involved fortifying its capacity to provide high quality care for all life stages, from the very young to the elderly, upgrading the health information system, and developing partnerships with hospitals, police agencies, and paramedics to meet the region's mental health needs more promptly and effectively.

Elhadj is the chaplain in a metropolitan hospital in Brooklyn. His plan involved the construction of a health clinic in his home country in West Africa. The health needs there are profound, stemming from malnourishment, a dearth of health professionals, and low levels of health literacy. Elhadj's plan for bringing much needed primary care services to the region begins with the very basics of site development all the way through building the facility and staffing it with trained clinicians.

Daniella, Doctor of Optometry, is a service chief and faculty member in a college of optometry. Her project involved bolstering the university eye center's vision rehabilitation program, her field of specialty, which treats low vision and related conditions resulting from learning disabilities, head trauma, and certain diseases. Additionally, the vision rehabilitation field is becoming more and more important as our population continues to age.

Gustavo is an executive in a New York State health insurance company. He proposed the design of a new health plan for the senior sector of the healthcare market with the goal of broadening access and promoting health maintenance. The company will develop community-based health centers and mobile units to support the management of chronic conditions like diabetes as well as promote wellness through blood pressure monitoring, patient education, and healthy lifestyle maintenance.

Beth, M.D. is the deputy director of a world premiere center for cellular cures. Her project involved fostering more integrated working relationships among the clinical, research, and engineering professionals, which is all part of the larger goal of enhancing patient access to life-preserving biotherapies. Such cutting-edge therapies are used, for example, to boost immune systems to fight cancer.

Puran is a senior analyst in a New York State insurance agency with oversight of 1,800 insurance companies that have assets of $5.5 trillion. His plan involved analyzing the impact of climate change on the insurance industry, including how temperature and precipitation extremes influence risks to health and property as well as the underwriting challenges that will create. He demonstrates how the destabilizing impact of severe weather shifts "will be deeper and longer lasting among the poor, people of color and other disadvantaged populations."

Vicente, M.D. is a psychiatrist with a Bronx-based health system and chair of its Ethics program. Through of a variety of community health and outreach initiatives, the plan for this underserved region, which is characterized by serious socioeconomic-based disparities, involves the prevention and management of chronic diseases like diabetes, asthma, and cardiovascular disease as well as mental health disorders, substance abuse, and suicide, while expanding access to care and raising health literacy.

Danielle, Doctor of Pharmacy, is a senior director of pharmacy services in the largest health system in New York State, covering over 20 hospitals. Her goals involve addressing the needs of specialty patients more capably, partnering with retail pharmacies to serve patients more fully, and obtaining savings through streamlined supply chains for pharmaceutical products.
The students in our program are all accomplished professionals. But they continue to be driven by a spark of idealism, a belief in that higher purpose that in the end the patient will be better off because of what they do. It is a privilege for me to work with each to frame out their plans, beginning with the development of goals and the various analyses that are necessary to ensure a successful implementation.
There are countless patients – and I do mean countless – whose lives have been touched by the work of these extraordinary students. I am so inspired as they each, in their own way, with humility and selflessness, contribute meaningfully to the health of so many.